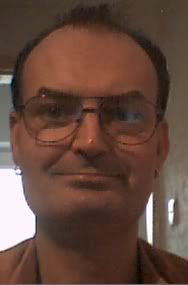 Hi Every One I am Kenny,
I am 52 I am physically disabled in a wheelchair needing care, through having osteoarthritis & post-traumatic fibromyalgia syndrome through out my body, stroke related condition, daily seizures, spondylitis of upper & lower spine, 2 damage vertebra centre & lower, asthmatic, and other conditions, too many to list!
I am a gay single man, I used to help run 5 disabled organisations up till 2002, when I moved from Morecambe to Oldham (UK) where I presently live, since then not done much through bad of health,I have been in the wheelchair needing care for 4 years now.
In September 2007 I got the internet and started joining groups, I am a member a number of disabled, promotional, management & PSP groups.
I run 6 groups here on Aimoo, Kenny's Promotions & Management Group - http://forum4.aimoo.com/KennysPromotionsandManagementGroup
Kenny's Friendship & Disabled Group - http://forum3.aimoo.com/KennysDisabledSupportGroup
Rainbow Groups Club (a social forum for group member & Management to relax in) - http://forum1.aimoo.com/KennysFriendshipGroup
Help & Support Group - http://forum4.aimoo.com/HelpandSupportGroup
Pet Care & Support Group - http://forum4.aimoo.com/PetsCareandSupportGroup
Kenny's Gay Friendship Group - http://forum3.aimoo.com/Kennysgayfriendshipgroup
Gay Men's Group (Adult & Private) - http://forum4.aimoo.com/GayMensGroup
Feel free to join any of my group you are welcome to pop along & take a look!
I helped to set up 2 Animal Rescues in Oldham, as I love animals, and interested in Animal Welfare!
I am a caring considerate guy who likes to help people & animals out, so now can only do it through the internet.
That's me folk's!